CH.WASHAKIE NUTCRACKER PRINCE J.W.
'Paris'

Born 21/11/07
Sire: Aust. Grand Ch. Pampard Parisian Prince
Dam: Washakie Smiles Alot
10 CC's, 5 B.O.B.'s and 8 Res. CC's
Group 2 - Jeff Luscott - East of England
Puppy Group 1 at Belfast 2008
Top Puppy 2008
Top Sire 2014
Top Stud 2015
Gained 1st CC at 11 months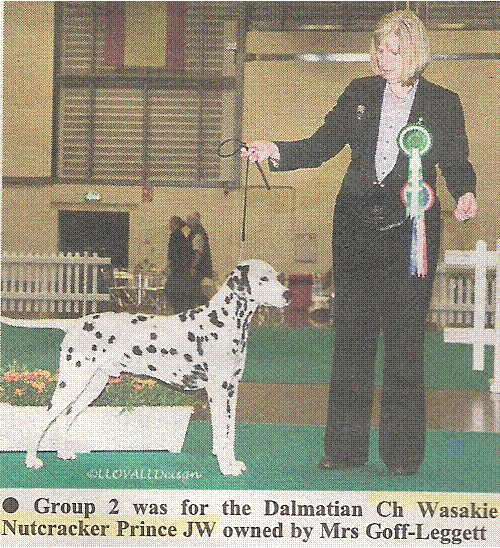 East of England 2011 Utility group critique: "Close up in Group two was the sound, strong and muscular Dalmatian Goff-Leggetts' Ch. Washakie Nutcracker Prince JW. He has the carriage and attitude on the move with the balance, topline and tail set, holding his tail at just the right level on the move, he is attractive in his markings and is well built in chest, and hindquarters, I liked his smooth action, front and rear and was working well with his handler to show his alert attitude."
Many thanks to Mr. Jeff Luscott.
Best of Breed - Three Counties - Sarah Dandy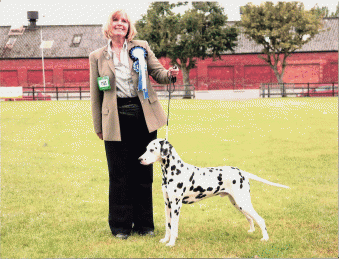 BPIB and Puppy Group 1 - Belfast 2008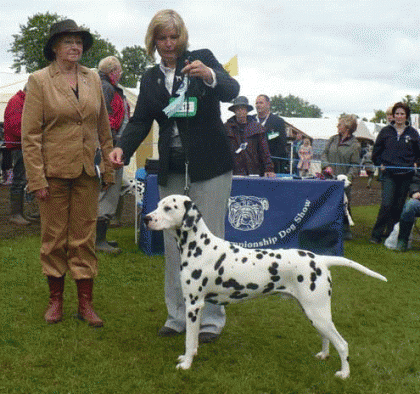 BPIB - Richmond 2008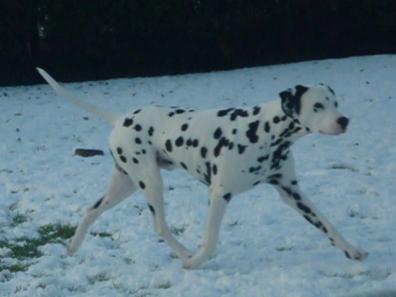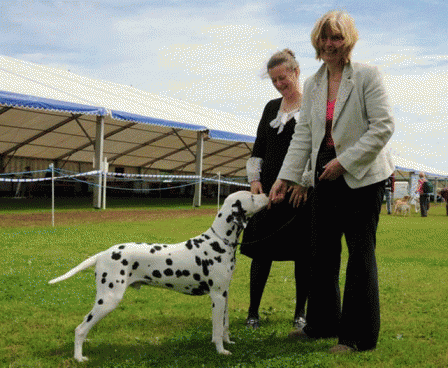 BPIB - Paignton 2008